6/24/2016
It's Our Favorite Time of the Year!!!!
Recital Weekend!!!
Saturday June 18th and Sunday June 19th
Showtimes
Saturday June 18th 11:00 AM
Saturday June 18th 3:00 PM
Saturday June 18th 6:30 PM
Sunday June 19th 11:00 AM
Sunday June 19th 2:30 PM
Tickets Available at the Door For All Shows
You Can Still Order Recital Videos
No Classes for This Week:
June 13th to June 17th

()

()
Fall Schedule Now Online
Click Registration Link
()
Dance Recital
Schedule Is Now Up!!!
()
Diamond Is A Dancer's Best Friend
Something to Cheer About!!!
()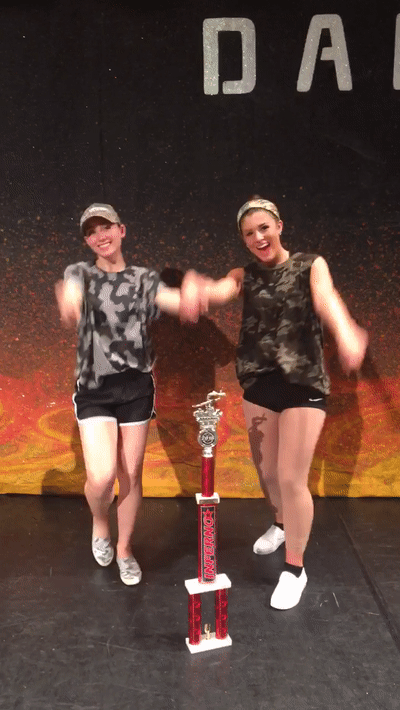 ()
IT WAS

A HOME-RUN

OF A WEEKEND
KRSD Summer Camp
Click Registration Tab
()
()
()
CONGRATULATIONS!!!
TO OUR KRSD ALUMNI
2016 PHILADELPHIA EAGLES CHEERLEADERS
ALLY AND MANDY ON CONTINUING
THEIR SUCCESS WITH THE EAGLES SQUAD
AND CELEBRATING JILLIAN AND ALEX'S ROOKIE YEAR.
ALEX IS ALSO THE DAUGHTER OF OUR OWN MISS KIM
GET EXCITED!!!
()
GET EXCITED!!!
Adult Yoga

Now Starting at KRSD
Starting - Tuesday February 2nd
6:30-7:30 PM
7:30-8:30 PM
Price $7.00 Per Class
To Register Stop in or Call the Office
We're Back!!!
We Reopen Monday January 4th!!!
Winter Break
Closed Monday 12/21/15
Reopen Monday 01/04/2016
Costume Deposits Will Be Accepted
Until Friday 01/15/2016
Thanksgiving Vacation
Closed Wednesday 11/25/15
To Tuesday 12/1/15 Reopen 12/2/15
We Are Now Measuring Our Dancers For Costumes.

Please Take A Moment To Come In And Double-Check Sizing.
Happy Halloween!!!
&&&
%
&&&
()
Did you know…
ooo
· We have the most extensive class schedule in the area. This allows you to schedule classes that are more convenient for you and your family.
· We have no hidden costs, all of our tuition costs are listed online. Click here
. In addition to that we have no late fees. We make up all snow days.
· See samples of last year's costume prices and costumes. Click here.
· Classes are age appropriate. So children will be dancing with their peers. Examples 5 yrs - 6 yrs, 6 yrs -7 yrs, 7 yrs - 8 yrs, etc.
· Our recital is conveniently held at Archbishop Wood high school. Our ticket prices are $14.00, there is no additional processing fee. Ticket prices remain the same at the door of the show.
· We have competitive and non-competitive classes.
· All of our tot classes have always been taught with aspects of fun yet with concentration on learning dance. Proper terminology and technique is taught in our classes as young as three years old.
· For over 25 years we have provided a warm and caring learning environment for our students to learn new things, build confidence and most of all have a happy experience at KRSD.
^^^